Senior wrestler looks for second chance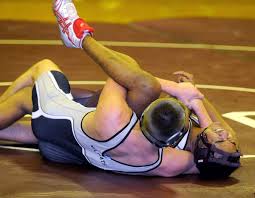 Senior wrestler Luke Nohns has had many victories throughout his high school career, but the best are yet to come.
In the four years that Nohns has wrestled at Normal West he has won over 100 matches and qualified for the sectional meet during the 2013 season but was unable to compete.
Nohns, who wrestles in the 182 pound weight class, has posted an exceptional record of 32-1 for the season thus far. He has beaten 5 opponents who are ranked in the state. He also received the Pontiac Tournament most valuable wrestler earlier this season.
There were many obstacles in his way such as cutting weight. Luke started the season at 205 pounds and had to lose nearly 25 pounds to make weight. These challenges didn't stop him from having a successful season.
When talking to Luke about what is different for him this year than in previous years he mentioned his work ethic. "This season I am more dedicated and have put more work into the sport. Im more motivated and dedicated to win matches."
His work ethic does not go unnoticed by his teammates. "Luke is assertive in practice to make sure we all reach the goals we set at the beginning of the season," said senior teammate Michael Triplet.
There is no doubt that his hunger for wins is noticeable. This weekend Luke will participate in the regional meet where he will compete to get back to the sectional meet. "Mat management and not wrestling down to my opponent's level are what I need to improve going into regionals," said Nohns.
Having such a remarkable season so far will hopefully give Luke an edge going into the regional meet. The best is definitely yet to come!