Friday night lights back on at West
Normal West students are more excited than ever to be back in the student section cheering on their Wildcat football team. At the first game last Friday, the crowds were screaming and yelling for the Wildcats as they competed against O'Fallon High School in week one.
Although sports may not be completely back to normal, this was a thrilling moment for not only the students, but coaches and players as well.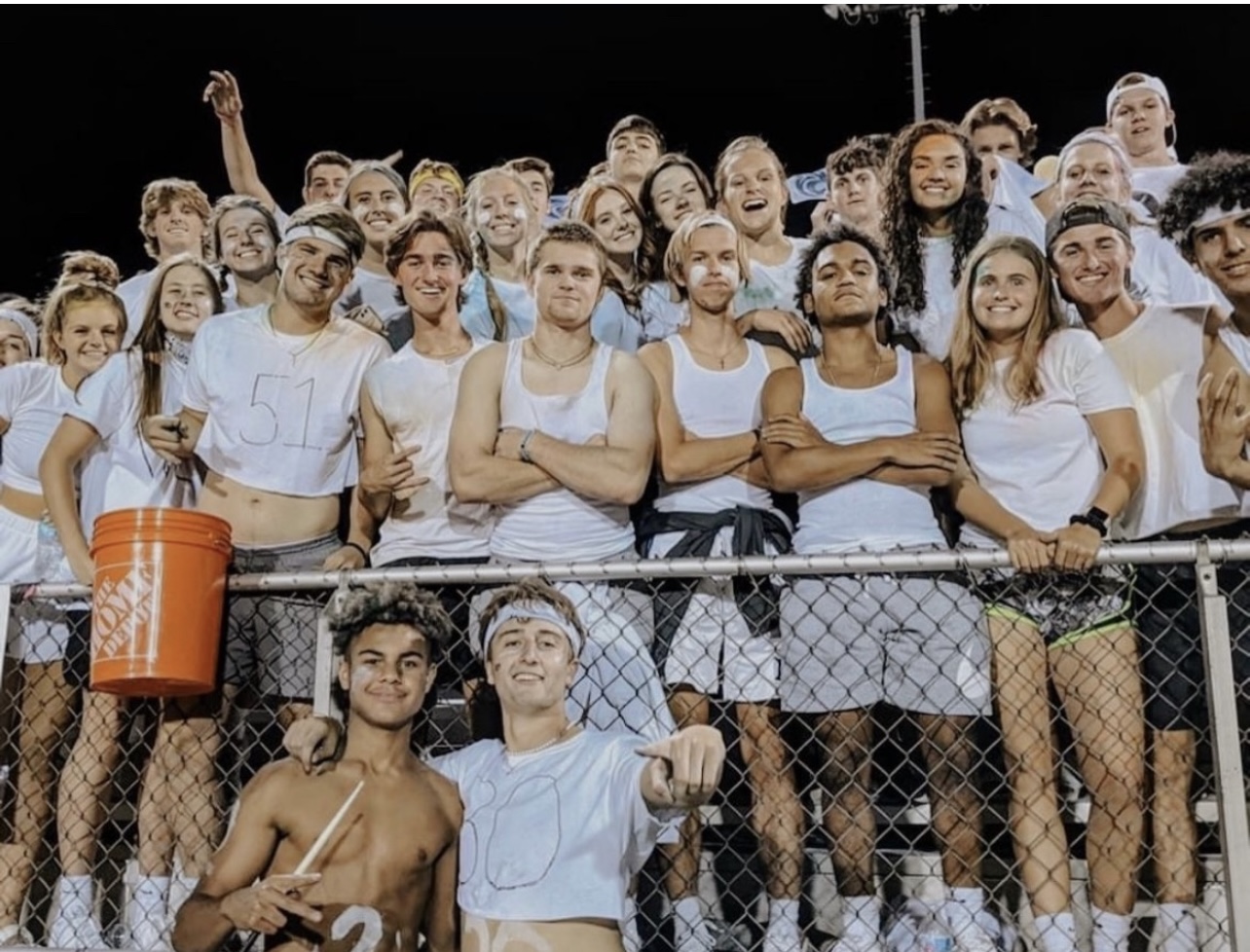 Head Coach Nathan Fincham said, "So far, everyone is excited to be having a season that feels like a typical season.  Having the fans back and supporting us this past Friday, and hopefully in future Fridays, was fantastic.  Just having that support makes everyone play a little bit harder, and makes plays a little bit bigger due to the energy that the fans bring to the game."
Senior starter Max Ziebarth shared thoughts and feeling after the first game: "It's great to be back. It almost feels like a normal year again. The student section has brought a lot of excitement in the school and for the players. It feels great having all your friends and classmates able to cheer you on from the stands again."
Ziebarth will be continuing his academic and athletic career at Illinois State University and is grateful to be able to end his last year with all of his friends and family watching him and the Wildcats compete again.
Over the last two years, sporting events haven't been the same. The support coming from the students at the school and the way the athletes perform when surrounded by the support has been missing since early 2020. . . but it's back now.