Winter Sports Update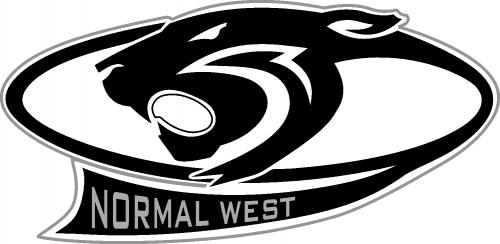 Boys Basketball: (3-11)
The Normal West Boys Basketball team got their first wins of the season over holiday break against Freeport and Plainfield East High Schools at the Pekin Holiday Tournament. Senior Zach Breen has been a big contributor for the wildcats, with 21 points in their first conference win against Decatur Eisenhower on January 10th. The team is looking to win somme more games in the second half of their season. "We're just trying to get better every day," Coach Brian Cupples said. "The goal is to get better and along the way try to win some games." The Wildcats take on conference foe Danville High School at Danville this coming friday.
Girls' Basketball: (8-6)
The Girls' Basketball team is coming off a tough holiday break after losing four straight games by a margin of ten points or less. They pulled out wins against Danville and Champaign Central coming back from break, bringing their conference record to 6-1. They play three conference games this week against Urbana, Decatur Eisenhower, and Normal Community. Coach Codron says that the little things are going to be key to finishing our this season victoriously. "There are three automatics. Playing hard, communicating, and being defensively sound. If we can do those things along with our other fundamentals then we will get wins."
Boys Swimming:
Having the biggest team they've had in four years is not a downfall for the swim team. The boys have started out the season well, breaking records and scoring high in meets. They placed third at the Charger Invite and first at the Bloomington Invite. The team is focusing on improving times by working hard in practice and having good attitudes. They are looking forward to the Intercity swim meet where they hope to repeat a first place title.
Wrestling:
Having enough people to fill wrestling spots is definitely the main challenge for this years' team. The Wildcats have done great at tournaments but just don's have enough competitors for duels. They placed third at the Metamora meet out of 16 teams. Coach Kaufman says their main focus will be to get bodies to fill weight classes so they don't have to forfeit and lose points. The team will be competing in Mahomet on January 18th against 23 other teams. Good Luck Wildcats!