Chicago Bears get a new look on defense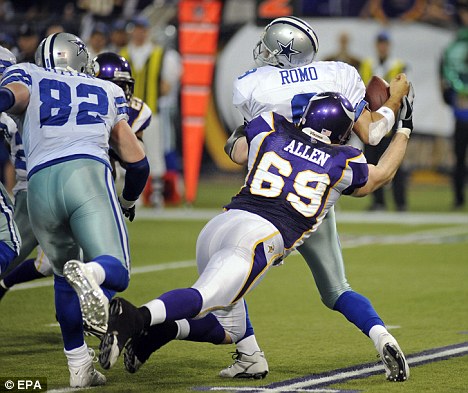 With the NFL season over and free agency underway, one local favorite team managed to make a splash this off-season. The Chicago Bears set out this off-season to improve their defense and managed to do just that.
Over the course of the 2013-2014 season, the Bears defense was hurt by injury after injury. The defense that was top five a season ago managed to get 30th out of 32 teams this year.
The defensive line was the worst ever in Bears history, giving up a team record of 2,583 rushing yards. Most of those yards were given up because of the inexperience on the defensive side of the ball due to so many injuries.
Key additions to the defense include defensive ends Lamarr Houston, Jared Allen, Israel Idonije, and Willie Young. Safeties M.D Jennings, Ryan Mundy and Danny McCray.  The Bears also signed Linebacker Jorden Senn and Wide Receiver Domenik Hixon.
"Personaly I think that the Bears free agents are terrible." said Tyler deDianous, a Normal West student. " I know they want to improve the run but without a good pass defense we don't stand a chance."
The most exciting free agent signing this season is Jared Allen. Allen spent the last six season with the rival Minnesota Vikings, grabing a total of 85.5 sacks and 266 tackles. Also he led the NFL in sacks in 2011 with 22 sacks.
" I'm excited to join the growing franchise," said Allen Monday during his press conference. " This team has so much potential. All we need is to get the defense back up to its standard and our offence will stay the same. We will compete every year for the super bowl."
The next step is the draft on May 8th.