City Council Approves Uptown Expansion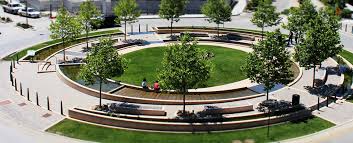 The Town of Normal City Council has approved a budget for the expansion of Uptown Normal. $300,000 will be used to examine what changes can be made, with the Farr Associates of Chicago as a consultant on the project.  No date has been released for the start of construction, and there has not yet been a plan made for what will be constructed; however, it's sure to take some time, as the original Uptown plan took 15 years to fully build.
Development is set to spread out of Uptown, and onto nearby streets such as College Avenue, Linden Street, Vernon Avenue, Willow and Constitution Trail. Part of the plan also includes creating more amenities for college students and residents of Normal alike, such as apartment buildings and more retail stores. However, the full plan for building has not yet been decided.
Illinois State University's population has been steadily growing in the past few years. With more and more applications coming in every year, student housing is more important than ever. Expanding uptown will provide more space for students to reside in, and help the town of Normal and Illinois State University to grow.
The Mayor of Normal, Chris Koos, is wholly in favor of the renovations, and he's not the only one. Normal Community West Senior, Emma Papineau, stated, "I think it's a good idea, but hopefully it's like actually cool stores though. I think they should make a couple more retail clothing stores in the area, like the Apricot Lane they put in."
Junior Sierra Hedin agreed. "I'd love to see more clothing shops in town. It's fun to go looking around in town, but my friends and I run out of places to go there pretty quickly. It'll be better if there's more to see and do in Uptown."
Garlic Press employee Sarah Watson stated, "There are a lot of students in the area that want to work in uptown, but there's not really any more jobs. It sucks to have to turn them away. But with the expansion that'll create tons more jobs for locals and that's great."
In addition to creating jobs, expanding the uptown area will allow for local business the flourish and boost our economy, while helping people at home create livelihoods.
The plan is not without its opponents. Senior Courtney Wickersham said, "I don't like the plan. I think its big enough already. If it expands we're going to end up like a mini-Chicago. Normal should stay the way it is. We're a smaller town and I like it that way because it keeps everything more personal and home-like. If we keep expanding we'll be a big city like Chicago, and that'll magnify all our issues like crime rates and jobs."
The last time the city council approved the Uptown renovation plan, they spent $250 million in public and private investments. According to the Pantagraph, "It will be the council's job to follow it, or not".