NFL free agency begins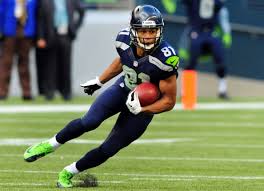 The month of March is associated with madness mostly because of the basketball.  However, NFL free agency also draws public attention.
The goal of every NFL team is to better their team so that they can eventually win the Super Bowl.  That is done in many ways: the draft, developing players, trades, etc.  One of the most valuable ways to better your team is through free agency.
There were plenty of top defensive players to choose from this year.  This year's top safety in the free agency class was considered by most to be Antoine Bethea.  Bethea played for the Colts last year, however the San Francisco 49'ers picked him up.  The top defensive end was considered to be Michael Bennett.  Bennett was re-signed by the Super Bowl champion, Seattle Seahawks.  Some defensive players that are still available are Jared Allen, Chris Clemons, and Anthony Spencer.
There's also many serviceable offensive players.  The top running back this year was Donald Brown.  He signed with the Chargers, leaving the Indianapolis Colts.  Golden Tate was a large help to the Seahawks winning a championship last year.  He is now a member of the Detroit Lions.  The Lions will have a receiving duo that will compete with the best in the league with Calvin Johnson and now, Golden Tate.
Free agency is still far from over, even if the top players are gone.  Look for teams sign players to fill positions of need and find steady back-ups.