Sochi 2014 Winter Olympics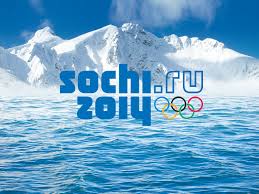 Starting Friday, February 7th and lasting until Sunday, February 23rd, the 22nd installment of the Winter Games will be hosted in Sochi, Russia.
Dating back to 1924, the Winter Olympics have come around every four years. In the upcoming games. 88 countries will be participating with an estimated 2,500 athletes competing.
The Winter Games will have 15 different types of sports, which include figure skating, speed skating, short track speed skating, ice hockey, curling, cross country skiing, alpine skiing, ski jumping, nordic combined, freestyle skiing, snowboarding, biathlon, luge, bobsleigh, and skeleton.
U.S.A. will have the most athletes out of all the countries with 224. But there are some famous Americans from the 2010 Games who will not be returning this year.
Apolo Anton Ohno, gold-medal speed-skater, will not return for the Olympics and has recently announced his retirement. Ohno is now the host of "Minute to Win it" and   will be a correspondent in the upcoming games.
Another famous American who will not be in the 2014 Games will be alpine skier Lindsey Vonn. The 2010 gold-medal winner will not be playing in these games because of a  injured right knee that happened on December 21st, 2013. When asked how this will effect the U.S. team, senior Connor Gibson said, "It will hurt the team and one of the other skiers will now have to step up."
Snowboarder Shaun White will be returning for the 2014 Olympics and will be competing in the half-pipe event.
When asked what his favorite event is, senior Hunter Dunlap said, "Hockey, because of the tradition and rivalry with U.S.A. and Canada."
Ice Hockey is one of the most popular events in the Winter Games. 12 countries will be participating in the men's hockey tournament. Countries include U.S.A., Canada, Russia, Finland, Sweden, Slovakia, Czech Republic, Slovenia, Switzerland, Norway, Austria, and Latvia. Some big-name hockey players who made Team U.S.A. are Patrick Kane, Ryan Miller, Zach Parise, Phil Kessel, and Ryan Kesler.
The Winter Olympics will be broadcasted on NBC.