Avian Flu rises in North America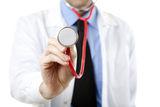 H5N1 or "avian flu" claimed its first North American victim of 2014 on Wednesday, January 8 in Alberta, Canada. The victim, whose name has not been released, was said to have been traveling to Beijing and came over to Canada infected.
Avian flu is a virus derived from birds  primarily; however, it can affect humans if they come into contact with the virus. The main cause of humans getting the avian flu is transmission through chickens, a main food source.
Canadian Health Minister Rona Ambrose said, "As Canada's Health Minister I want to reassure the public this is an isolated case. The risk of H5N1 to Canadians is very low. There is no evidence of sustained human-to-human transmission. It is also important for Canadians to know that this case is not part of the seasonal flu which circulates in Canada every year."
The virus was said to have spread in Northern Africa and in parts of Asia through poultry. Out of the total 648 cases of H5N1; most of them were due to poultry. As the Canadian Health Minister said earlier, this virus doesn't show evidence of being transferable from human to human. This virus hasn't appeared yet in the United States.
Although the Avain Flu is a very serious virus, all forms of the flu can be dangerous.  Students at Normal West should take precautions to avoid the flu. A definite way to prepare for flu season is to get flu shots by your doctor. Another good way to avoid the flu is to wash your hands constantly and stay away from sick people.
Jace Arbuckle, a junior at Normal West said, "The best way to prevent the flu is to keep warm when the temperature is cold." Flu season tends to occur around cold weather; however this may have no correlation.
Mike Weisenfelder, a junior at Normal West said, "The best way to prevent the flu is good hygiene." Make sure to see your doctor if you are feeling unwell.