Hawaii poised to raise smoking age to 21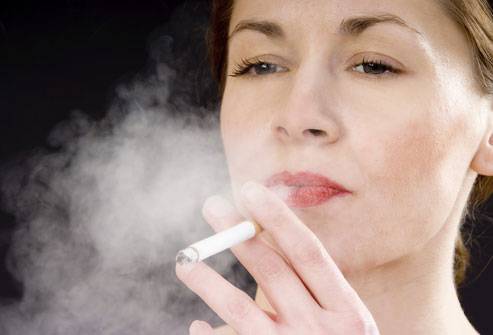 Hawaii's state legislature passed a bill on Friday to raise the minimum legal age to buy tobacco, e-cigarettes, and other tobacco products from 18 to 21. The bill will reach Governor David Ige and if signed, will make it a law in Hawaii beginning January 1, 2016.
CNN reports that Matthew L. Myers, president of the Campaign for Tobacco-Free Kids stated, "This bold step will reduce smoking among young people, save lives and help make then next generation tobacco-free. Increasing the sale age to 21 will reduce tobacco use among youth and young adults, age groups when nearly all smoking begins and that are heavily targeted by the tobacco industry."
Hawaii voters were surveyed in 2014; the survey found that 71% of voters favored raising the legal age to 21. A report from the Institute of Medicine said that barring people under 21 years of age from purchasing tobacco products like cigarettes would contribute substantial public health benefits, which inspired the legislation. Furthermore, the study concluded that setting the minimum age to 21 nationwide would result in close to a quarter-million fewer premature deaths as well as an estimated 50,000 fewer deaths from lung cancer among people who were born between 2000 and 2019.
Anthony Biddle (12) remarked on the bill, "Raising the age limit would be a good way to deter younger people from smoking. If they have access to it at a later time in their life, which would decrease the amount of damage to their bodies and others through secondhand smoking if they choose to smoke. Also, considering it would happen after the brain finishes developing, it can definitely lessen risks in that area. I don't know if it'll be a good deterrent for people who are dead-set on smoking early but overall, generally speaking it would be a great idea. I would support something like this passing in Illinois."
"I think the intention of the bill is good but I don't know if it'll go over well in practice. It'll decrease risks in younger people who are still developing if they are smoking it older; that said, I'm not sure if it will stop younger people from smoking or if it'll just cause people who do smoke to smoke illegally. There isn't a right or wrong answer to the issue, but it will affect parts of the population. I don't know a lot of 18-year-olds who smoke cigarettes anyways, so it may not affect as many as maybe marijuana legislation," said Shayna Fever (12).
46 states in the United States allow the sale of tobacco to anyone 18-years-old or older, while the states of Alabama, Alaska, New Jersey and Utah require people purchasing tobacco products to be 19 years of age or older.