Students and Guidance revamp GSA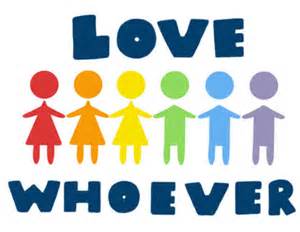 This year, the Normal West GSA (Gay-Straight Alliance) is getting a reformation. Seniors Kamryn Ketchum and Gracie Abraham are teaming up with Mrs. Tarmann to make a GSA that is more active and resourceful than ever before. They plan on meeting on Mondays once the new club is fully organized and having discussions on relevant and important topics to the LGBTQ+ community of not only Normal West, but in general.
"In previous years, the GSA has been pretty lax and mostly just people hanging out. This year its going to be different." Kamryn said.
"We're going to be more serious this year. Its important that we make an impact on our community, and spread awareness. There's still a lot of ignorance and misconceptions surrounding the LGBT community and its important that we help students be more understanding." Gracie added.
This year's GSA is being sponsored by Mrs. Tarmann. She approached Kamryn and Gracie about starting the club. According to the student-leaders, she is very enthusiastic about approaching GSA in a new light this year.
Last year's GSA was led primarily by various students. Though they held few events, the GSA in previous years has always been a safe place for LGBTQ+ students to vent, get information, and seek support of other students in similar situations. This year the club will be similar, however, Gracie and Kamryn have put emphasis on the fact that club meetings will be the place of serious conversations meant to focus on educating the community.