Wildcats prepare for finals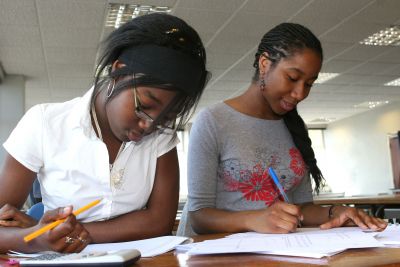 As the semester is coming to an end, students and teachers are getting ready for their last final of the decade before going on their Christmas breaks.  For most students, this is the most dreaded part of the year. Though we may focus on the students during finals, the teachers are the most forgotten for all of the time and work they have to put in for their students.
When asked what exactly she has to do for her students, Mrs. Saal of the math department said, "I am having them take a study guide, but I am also planning on having them take a test before the exam just to see where exactly they stand with what they need to study or focus more on for the final exam."  By doing this it gives students a chance to ask questions or get extra help on what they really need to study, for the final exam.
After final exams, teachers are often left to grade over a hundred student projects or tests.  Because of the hectic schedule during finals, teachers have almost no time to grade during that time and are often forced to take time out of their own Christmas break to grade every assignment or test that they gave for the final exam.
When it comes to students, they said that finals, in general, are a huge stress no matter what method is used to help the student.  Jody Edwards, a junior at West, said, "The only finals that aren't stressful are the ones where it's a project that we can work on in class." Most students at West agreed with this statement saying that it's much easier when they know exactly what's coming and can have the chance to get it done before the day of the final, which in turn, gives them more time to focus on more challenging classes.
Even if you are having a tough time studying for finals, just remember, it's the last set of finals that you will ever have to take, for the decade at least.  Finals start Wednesday and run through Friday after which we all can relax and both students and teachers can agree on a well-needed break from the school atmosphere.