March Madness leaves four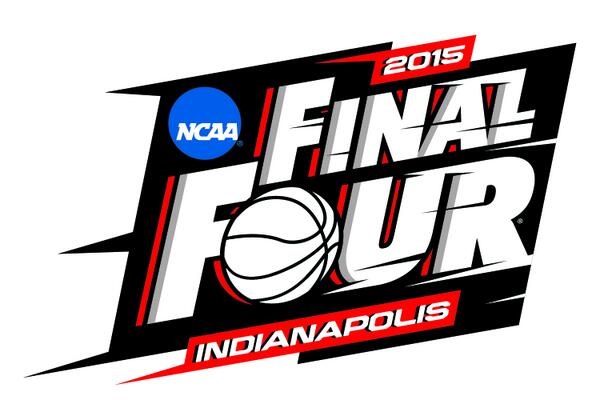 We started out in mid-March with 68 teams, from Eastern Washington to North Florida. But the four that remain are very familiar to March Madness fans: Wisconsin, Michigan State, Kentucky, and Duke.
All four of this year's surviving teams have already made Final Four appearances in this short decade, and two have won a championship in that time. Three of the four were No. 1 seeds and fought to make it this far.
As it has been in the past, Kentucky is the standout team in the tournament, heading to their fourth Final Four in the past five years.
Wisconsin heads to the Final Four for the second year in a row. Last year, they lost to Arizona in the semi-finals, and they got their revenge this year as they beat them in the Elite 8.
Duke is back to the Final Four after five years of watching from the sidelines. But after 12 Final Four appearances under the helm of Mike Krzyzewski, it's hardly a setback.
Michigan State, the only non-No. 1 seed to make it this year, cannot be considered an underdog either, not with its history of tournament over achievement. Its last visit to the Final Four was in 2010 as a fifth seed.
Though the teams and coaches were predictable, this year's Final Four has many new faces and talents.
Of the seven Kentucky Wildcats who played at least 10 minutes Saturday, only two, the Harrison twins, played in last year's national championship game. They are joined by four freshmen and the junior Willie Cauley-Stein, who missed that final with an injury.
But that inexperienced group is still the big favorite in Indianapolis despite a scare against Notre Dame in the Elite 8 Saturday. Kentucky was outplayed for much of that game, and had Notre Dame not wasted its final possessions, the Irish might have been in the Final Four for the first time since 1978.
Kentucky will face Wisconsin, a veteran-led Final Four team. Player of the Year Frank Kaminsky, a senior, was predictably strong in the victory over Arizona, but so was the junior Sam Dekker, who shot 8 for 11 and scored 27 points. Wisconsin did not play a freshman for even a minute.
Wisconsin head coach Bo Ryan, however, knows a thing or two about coaching undefeated teams, so perhaps this will help him going against undefeated John Calipari. "I know what it's like to be 10-0, 15-0, 25-0, and what that does to a team. It actually made our practices better. Our practices were very competitive, knowing that all eyes were on you," Ryan said to WiscNews. "Needless to say, in Division I, there's more eyes on Kentucky's team."
Senior Zach Schwarz believes in Kentucky's chances to take home another championship. "Kentucky will beat Wisconsin because they're deeper and Wisconsin won't be able to keep up with Kentucky's pace. Kentucky will win it all because they have more All-Americans and all-around talent."
Though many expect that semifinal to produce the eventual national champion, Duke looks dangerous in the other half of the bracket after crushing Gonzaga on Sunday. Behind the possible NBA No. 1 draft pick Jahlil Okafor, his fellow standout freshman Justise Winslow and, the senior leadership of point guard Quinn Cook, the Blue Devils have won 19 of their last 21, losing only to Notre Dame twice.
Though it is surrounded by three No. 1 seeds, Michigan State should not be underestimated. After a rough start to their season, it lost 11 times. And after its impressive wins over Georgia, Virginia, Oklahoma and Louisville, you can hardly count Tom Izzo out.
Izzo comes into the game 1-8 against Krzyzewski, and always finds himself trailing in Duke's footsteps. ""Somebody said, 'You guys have a good rivalry.' I said, 'You can't have a rivalry when it's 8-1,' " Izzo said to the Detroit Free Press. ""It's good to have him (Coach K) around because I'm always chasing. Seven (Final Fours) seems like a lot until you look at 12. Then it doesn't seem as many."
Still, it is hard to look past Kentucky, at 38-0 the first power conference team to go undefeated in the regular season since Indiana's 1976 team. Three of Kentucky's four key freshmen are expected to leave and be selected in the first round of the NBA draft, as is Cauley-Stein.
But John Calipari has high hopes for next season also, as he has signed three of the top prospects for the class of 2015.
Do not be surprised if next year in Houston, more familiar faces return to the Final Four.