DIY Halloween costumes to try this year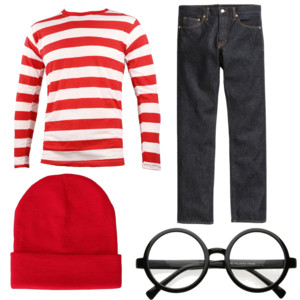 This year, a night of terror, fright, and free candy, falls on a Friday. Halloween is a joy as a child, going door to door in your costumes, asking for candy, and then trading with friends or siblings when the night is over. But once you reach a certain age, all this becomes too "kiddish" or "childish." But who says that all the fun has to end then?
More teens and adults are dressing up with their families, friends, for parties or trick or treating. The question most asked is "What am I going to be?" This can be a tricky question, but here are some easy, DIY Halloween costumes that you can make from things you already have!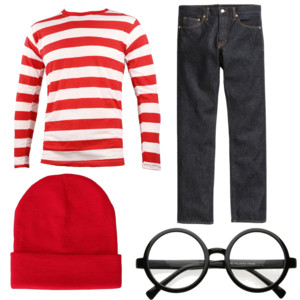 Waldo (For Men and Women)
Simply wear a red and white striped shirt, jeans, a red beanie, and fake/real glasses and you're ready to start hiding!
Greek Goddess (For Women)
Wear a white or cream dress, (preferably long) chunky gold jewelry, sandals, and a gold belt (Optional.) Just curl your hair with a curling wand and tie or pin the top layer together at the back of the head for a half-up half-down look.
Gangster (For Men)
Channel your inner 1920s with a simple button up shirt, dress pants, a tie, suspenders, and a fedora.
Holly Golightly- Breakfast at Tiffany's (For Women)
Throw on a black dress of your choice, a pearl necklace, black heels, sunglasses, and some black gloves for this look. Then put your hair up in a fan bun and pin until secure (See Picture) then pull pieces out for a messier look and add a tiara!
Clark Kent- AKA Superman (For men)
First put on your superman logo shirt, then your button up shirt and dress pants. Tie your tie any way you please. Then open up your shirt from the top button until the superman logo is clear to see and flick your tie over your shoulder. Lastly, use gel to get a polished, sleek look like Clar-AHem Superman.
Scarecrow (For Women or Men-when modified slightly)
Put on your button up shirt under your overalls and add your straw hat. Then paint your face with black paint/eyeliner to look like you're stitched together like a scarecrow and use oranges or reds for a pop of fall color.
Tin Man (For Men and Women)
Plug in your hot glue gun and cut out a red or pink heart out of felt or a different fabric and carefully glue it to the right side (when looking down on it) chest. Wait for it to cool and dry then put on! (Optional: Paint face, hands, and/or neck with silver body paint)
Mime (For Women or Men-when modified)
You want to start with makeup so you don't make a huge mess on your clothes. First use your fingers, a makeup brush, or cosmetic sponge to apply white paint to the entire face, avoiding eyebrow or lip areas. Once that is dried, draw vertical lines from under your brow bone to just under your eyes, (close eyes for this) repeat on other eye. Then add red lipstick all over lips or in heart shape. Then carefully put on your clothes and you're ready to be a mime!
Doll (For Women)
First put on your baby doll dress, and then start your makeup with drawing 2 straight, vertical lines on each side of your mouth to create the illusion of it opening. Then add red lipstick to lips. To make your eyes look bigger, and more doll-like apply false lashes (Optional) to top and bottom lash lines, slightly extending space between bottom lash line and lashes. Fill in empty space between real lashes and fake with white eyeliner or paint. The curl your hair tightly and add a bow and you're ready for a great Halloween!
These easy and simple ideas will help you shine on Halloween! Good luck!