Best and worst last minute prom dinner ideas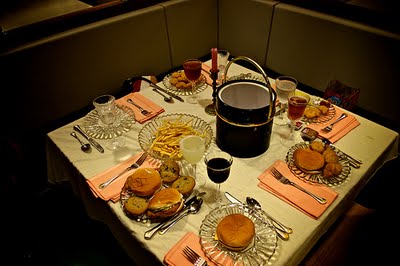 Some junior and seniors who plan on attending their school's prom have everything they need to look their best for the dance,; however, many don't think of where they should go to dinner until the very last minute, which can cause confusion and, worst of all, force couples to dine at McDonalds.
Bloomington-Normal Illinois is well known for its abundance of restaurants. From fast food to fine dining, almost any kind of restaurant can cater towards any occasion. Prom usually calls for a fine dining experience for those who take it seriously. Many factors go into deciding where to eat,  like the quality of dining is desired, location, time, popularity, and cost.
Dinner will not be provided at prom this year, forcing many students to make reservations or plan to visit their favorite restaurant prior to the dance. "We've already made a reservation for our group of fifteen about a month and a half ago." says Cara Zinn(12).With less than a week left until prom some are scrambling to find a place that won't be packed with other students there for the same reason.
In Bloomington Normal the best rated fine dining restaurants include Sation Two-Twenty, Baxters Bar and Grille, Biaggi's Ristorante Italiano, Medici, and Destihl. Due to their promise of high end dining experiences, these restaurants offer an array of fine foods that will definitely increase the overall experience for anyone. However, most of these places require reservations on prom night due to the increase in customers. A critic from Judysbook.com says, " Destihl is the only original restaurant in town, everywhere has the exact same things on their menu." Urbanspoon says that at Station Two-Twenty the food and staff are wonderful and the best thing in town.
If a couple is looking for a less expensive place that still offers a feeling of fine dining, there are places in town that offer that sort of experience. These restaurants include Outback Steakhouse, Olive Garden, Logan's Steak House, and Red Lobster. There might be a wait anywhere from  20 to 30 minutes before being seated, but these restaurants are less costly.
If money is an issue, there are some places that are good for any occasion, like Avantis, Steak n Shake or a diner like Kep's. These places don't offer the feeling of high end dining, but they're not likely to be crowded and they're certain to cost less. These places offer less of a wait allowing most couples to get in and out in a decent amount of time.
Other creative ways to have dinner on prom night are also popular. One includes making a potluck event between friends that will save a lot of money and allow parents to eat the leftovers after.  At some traditional fast food restaurants, students have fun by bringing tablecloths, candles, and wine glasses to fill with soft drinks. These have become increasingly trendy with students who are more interested in having fun than in having a romantic, high-end night.
With all the restaurants in town there has to be a place that has a seat for a couple of people without much of a wait. However, the best method to get a larger group is to plan ahead of time and make reservations at a restaurant of your choice.