Plus sized model Ashley Graham new SI swimsuit rookie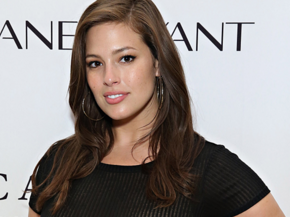 The swimsuit models for Sports Illustrated have been size six and under since 1964. SI's cover girls have always been known for being tall and slim. Size 16 model, Ashley Graham is changing the game.
The Nebraska born plus-sized model Graham landed a Sports Illustrated swimsuit cover gig. Though she is not the first plus sized model, she is the first to be on the cover and is definitely setting a trend for the new year.
Last year, size 12 model Robyn Lawley broke the SI swimsuit model mold. Size 12 is a pretty average size for most women, but not when you're in the same field as Gigi Hadid and Kendall Jenner.
"I think that the next barrier is that you're going to see curves on high-end fashion runways," Graham said. "I think that's the next groundbreaking thing we have not conquered yet, and I'm very excited to see it happen."
She is in the running to be rookie of the year for SI. She said on Instagram,"Thank you to everyone who stood up for curves – – our voices were heard and together we can help me win Rookie of the Year."
 Jenna Taylor, (12), said, "I think she's beautiful and it's really important that someone like her is making a difference in the face of modeling."
 Graham first started modeling in 2001 after attending a model convention. She signed with Ford Models in 2003. She starred in the 2009 Glamour Editorial, "These Bodies are Beautiful at Every Size", along with other plus size models Kate Dillon Levin, Amy Lemons, Lizzie Miller, Crystal Renn, Jennie Runk, and Anansa Sims. She also was a Lane Bryant model, and was featured on two billboards in New York, December 2012