West students share favorite Thanksgiving traditions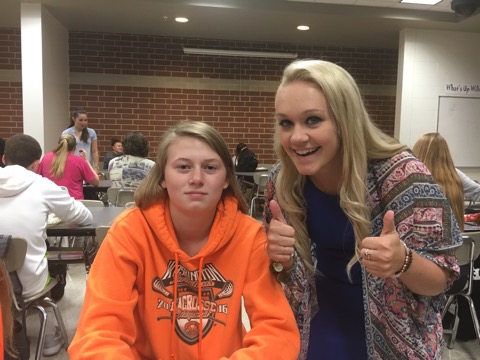 Normal West Wildcats are getting excited for the fall season that has finally come upon us. Students and faculty share what their favorite Thanksgiving traditions are.
"I love playing kickball with my family. We play every year and it's always so much fun. We give a trophy to the winning team," Ashley Vaughan (12) shared.
Other seniors, Ben Smith, Zach Leffler, and Ryan Weber all agreed football and food is their favorite tradition.
"I like to chill out and watch football on Thanksgiving. It's nice because we get to pig out on food too," Smith added.
As most families travel on Thanksgiving, senior Allie Gordy seemed to be the only one out of many who travels.
"I go to Ohio to visit my family every Thanksgiving. It takes us a while to drive there, but it's worth it because I never get to see my family," Gordy said.
Senior, Kylie Bryant shared her favorite Thanksgiving tradition: "I go to my grandma's house. I'm lucky because she lives in town and we don't have to travel very far."
Mr. Hill, one of Normal West's assistant principals said, "I also liked to watch football on Thanksgiving. It's relaxing and having family there makes it better."
As the Wildcats shared, family, football, and food are some of the best Thanksgiving traditions.