Boys tennis set to serve up 2018 season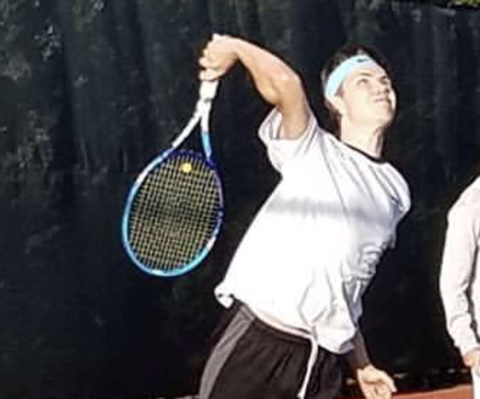 On Thursday the tennis team will begin practicing for the upcoming season. The team is led by senior captains Nick Banser, Caleb Jirik, and Matt Salm. The team will be consisting of mainly seniors, but many will be doing the sport for their first time.  
Last year the tennis team sent Matt Salm (12), individual qualifier to the state tournament in Arlington Heights. Salm went 0-2 in the double elimination tournament. Salm would then move to the consolation bracket and would also drop that match 0-6, 1-6.
Salm was asked what his goals are for the upcoming season and he said, "I would like to return to state and win a match while I'm there. I would also like to have some teammates come with me this year."
He was also asked how last year's state experience can play a role for this season, and he said, "The competition at state is just insane and being able to watch top players in Illinois was fantastic. It was a fantastic experience and excites me very much for the potential of my senior season."
Salm said a team goal would be, "I think we would be able to place third again or even come close to placing second at sectionals. We have some tough competition due to some teams being added to our sectional but we have some good singles players that could be looking at a top four finish and qualify for state. We also have a good doubles duo that could compete for a doubles sectional championship."
Nick Banser, who is in his second year on the tennis team, was asked what his expectations for the team is this year, and he said, "We would like to place top three in conference and for the intercity matches. It'll be a tough challenge with U-high and Community, but hopefully we can come up at the top. We have a lot of good athletes joining this year to help with achieving those expectations."
Among those new athletes would be senior Max Deffenbaugh who has never played competitive tennis but plays for fun.
He was asked why he decided to join the team this year and he said, "It's my senior year and I might as well try something new with my friends who are already on the team."
The tennis team will have many athletic past varsity athletes varying from football, soccer, and swimming and diving who are eager and ready to learn the game of tennis along with returning tennis members. The team should have an extremely competitive hard working team when they take the court next week when practices officially begin.