Normal West volleyball off to solid start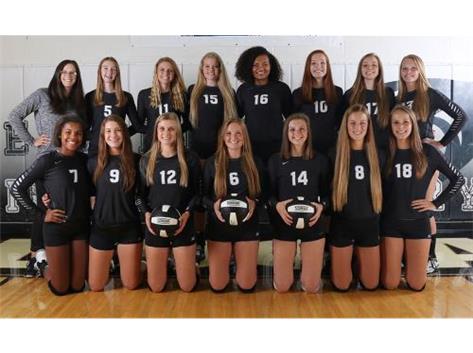 Coach Kelsey Drendel and the Normal West Volleyball team have exceeded expectations early on in their season.
After winning each of their first 7 games, the Wildcats are now 9-2 with losses to only to Belleville East and O'fallon. This start is virtually the opposite of the Wildcat's losing their first five last year.  
After losing four seniors from last year, the Wildcats have filled many shoes this year. Coach Drendel said that after losing last year's libero Sydney Benchley, who is now playing volleyball for Grand Valley State University, senior Carly Goben has stepped up nicely to fill that spot.
Drendel also noted that after tearing her ACL last spring senior Maya Walker has, "not missed a beat", and is "really making an impact," this year on the team. "Going into the season, after such a rough start last year- any win was a positive. Getting so many early on was a major confidence booster for our team", said Drendel.
Besides Walker and Goben the Wildcats have looked to Kylee Hess, Hannah Sieg, Jamie Rys, Macie Good, Emma Demosthenes, and Kayla Johnson to help pitch in throughout the year.
Hess (12) said she is "getting near the end of the road to recovery", after sitting out 6 weeks having suffered from many injuries prior to this season including sprained ankle and torn ligaments.
When asked about the differences that separate this year's 7-0 start from last years 0-5, Hess said she sees the teams, "strong drive", and "serious power hitters", as some key strengths to their early success.  
According to libero Carly Goben  Some other key differences come in newcomer Macie Good, as well as underclassmen Olivia Yacklich and Dara Kane who will have an impact on this year's group as well.
"We got a solid core group this year, with a lot of girls pitching in and making key plays", Goben said Wednesday.
The Cats will face a tough test come Intercity next Saturday. Drendel said they will have their hands full with a Central Catholic team that won 2A state last year, another tough NCHS team, and a competitive U-high squad.
Hess and Drendel both agreed that Normal Community will most likely be their toughest matchup in the Intercity tournament. Going into their first home game Champaign Central this Tuesday Coach Drendel says she feels, "really good about where the team is at right now."
Kylee Hess added that she is positive about the potential of the team this year. "I think we're getting better everyday, we put in a lot of time and effort," Hess also mentioned she has  "high hopes and expectations," for themselves this year.
The 2016 Normal West volleyball team will face the test of time, and hope to stay consistent to their solid start as they go into a long home stretch.