It's time to say goodbye to Kobe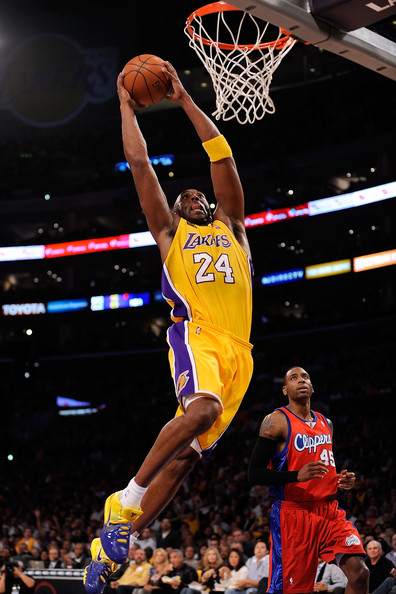 Following the final game of the NBA season for the Los Angeles Lakers, star guard Kobe Bryant will retire. Bryant has played with the Lakers for 20 seasons. He announced his final decision to retire following this season Sunday evening during an interview following a 107-103 home loss to the Pacers.
"I finally just had to accept the fact that, I don't want to do this anymore," Bryant said to reporters Sunday. "And I'm okay with that. Once I accepted that, I thought it was time to let everyone know."
Selected 13th overall in the first round of the 1996 NBA draft, Bryant has won five NBA championships, he's a 17-time All-Star, he has led the NBA in scoring twice, and he has won two gold medals as a member of the U.S. national team during the 2008 and 2012 summer Olympics. These are just a few of the many achievements Bryant has had throughout his career.
At age 34 Bryant became the youngest player in league history to record 30,000 career points. As of 2013 Bryant has been struggling to keep up with the career numbers fans and the league are used to seeing due to multiple injuries.
After only playing six games after he returned from an Achilles injury in late November of the 2014-15 season, he suffered a lateral tibial plateau fracture in his left knee. The injury later forced Bryant to sidelined for a few games because he was experiencing soreness in his knees, feet, back, and Achilles tendon.
But sidelining him wasn't the end of the continuous injuries; on January 21, 2015, he suffered a rotator cuff tear to his right shoulder. Against better judgement, Bryant returned to finish the game, primarily using only his left hand to shoot, dribble, and pass. He received season ending surgery to repair the tear.
Entering this season Kobe suffered a calf injury that forced him to miss the remaining exhibition games, but he was able to play in the season opener.
In a poem sent into The Players Tribune titled "Dear Basketball", Kobe wrote when and how he fell in love with the game, and that he knows it's time to say goodbye, "This season is all I have left to give. My heart can take the pounding, my mind can handle the grind, but my body knows it's time to say goodbye."
It probably helps to have the man he idolized growing up give him advice about retirement. Kobe said that Michael Jordan was the first person he told over the summer about his plan to retire.
Kobe told SB Nation that one important thing he learned from talking to Jordan was when he told him to enjoy it."Just enjoy it. No matter what, just enjoy it. Don't let anybody take that away from you, no matter what happens, good or bad. Enjoy it, man."
Enjoy it he should; he's earned it after all the years he's given to the NBA. He has had an outstanding career and there is no shame in saying it's time to hang up the Laker jersey. Young kids will still idolize him just, like they still idolize Jordan; they will continue to do so for years to come.