Girls fall sports recap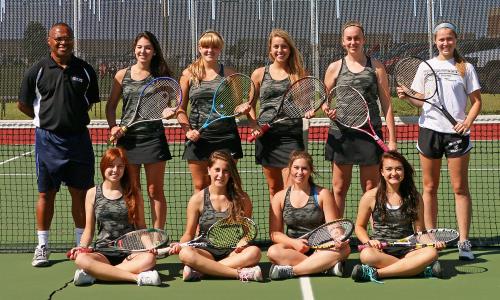 The 2015 fall sports season at Normal West High School was very successful. All of the Wildcats improved, individual athletes accomplished new goals, and the fans were left with fond memories from the season.
Girls Cross Country
The girls cross country team is coached by Mr Steve Destri. The team captains were Holly and Katie Phelps. The girls practiced everyday after school, running, stretching and working out.
Their main accomplishment this season was making it to sectionals. Gracie Ecker said her favorite memory from the season was team bonding at Rader Family Farms. "The team had fun and we all grew closer," Ecker said. The girls cross country team would like to wish their five seniors good luck in college next year.
Girls Tennis
The girls tennis team is lead by Mr Phillip Nevels. Their accomplishments this year were beating Morton at the Richwoods tournament. They also placed at a lot of tournaments in number one doubles. The girls enjoyed playing with senior, Krista Wilson as it is her last year before college. It was junior Ali Reece's first year playing tennis and she said, "I'm so glad I decided to join the team because I made a lot of memories and learned a lot about the sport." She is planning on playing tennis next year too.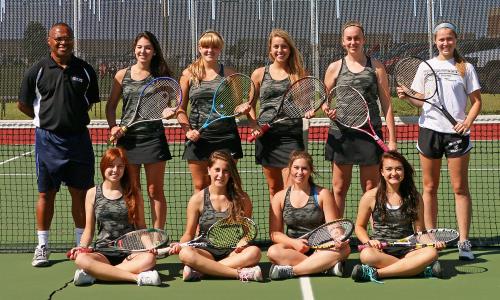 Volleyball
The Normal West girls volleyball team finished their season strong. Their team captains were seniors Sydney Benchley and Haylee Sieg and they were coached by Ms. Kelsey Drendel.
The main highlights of the season were getting third place at one of their tournaments and beating Normal Community at Intercity in two games. Memories throughout the season included the lock in, the dance off between Freshman, JV and Varsity and the scavenger hunt. Junior Carly Goben said, " I loved being able to play with my sister Taylor this year for the last time since she will be graduating."  The girls volleyball team wishes Sydney Benchley good luck as she continues her volleyball career with a scholarship to Grand Valley State University in Michigan.
Girls Golf
The girls golf team was lead by junior Grace Maynard and senior Micaela Harris, they were coached by Ms. Kelly Gallick. A highlight of the season was when three girls made it to sectionals. The team also placed fourth at the Big 12 Conference Tournament and broke the 400 mark as a team for multiple 18 hole rounds, which was one of their top priorities. Senior Micaela Harris had this to say about her fourth and final varsity golf season: "This season was amazing, not only due to our success in terms of placing, but due to the fun we had. We are truly a family."
The Wildcats had an awesome fall season full of accomplishments and memories, and Normal West is gearing up for the winter season.