Push for NHL playoffs has begun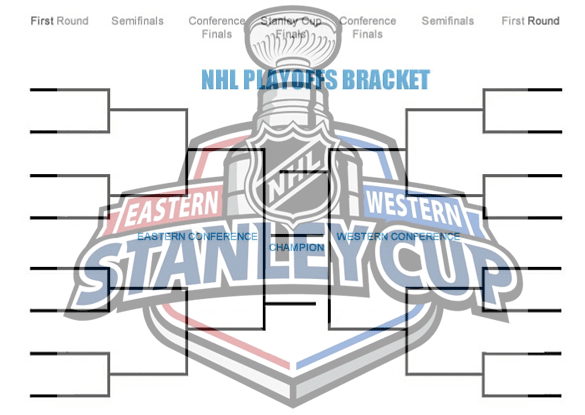 With less than a month remaining in the regular season and numerous teams moving up and down in the standings, the race to make the playoffs in the NHL is in full swing.
The St. Louis Blues, Anaheim Ducks, San Jose Sharks, Chicago Blackhawks, Colorado Avalanche and the Los Angeles Kings have the top six spots locked down in the West.
Those six teams are more than likely going to finish with over 100 points.
The first place battle in the East is a little tighter. The Boston Bruins currently have it due to their ten game winning streak, which has them five points ahead of the Pittsburgh Penguins.
Defending Stanley Cup champion Blackhawks, once President's Trophy hopefuls, have now slipped to third in their division and fifth in the Western Conference.
Patrick Kane has only recorded six goals in the past 25 games after scoring 23 in his first 42. His struggles represent the scoring problems of the Blackhawks as a whole; they have 71 goals in the past 26 games.
And now Kane could be out for up to three weeks due to a knee injury he sustained during the second period of  the Blackhawks 4-0 win over St. Louis.
The chances of them losing their fifth place spot aren't very likely as the Los Angeles Kings are ten points behind. But the battle for the eighth and final spot is very close.
"Of course the Blackhawks will make it to the playoffs," senior Grant Altic said, "But I really do think they will make it at least to the first round."
The Dallas Stars and the Phoenix Coyotes both have 75 points with Vancouver Canucks close behind with 72 points. But Dallas has played one game less than the Coyotes and are the favorites to make it for the first time since the 2007-08 season.
"When I played in Boston we were expected to make a run for the cup every year," Tyler Seguin of the Stars said, "But here we are just trying to make it to the playoffs."
One thing's for sure, NHL regular-season success offers no playoff guarantees. You can lead the league game in and game out and win the Stanley Cup, like the Chicago Blackhawks did last year, but you can also squeak into the playoffs as an eighth seed and hoist the cup like the 2012 Los Angeles Kings did it.
"The NHL is so much fun because it is incredibly wide-open. There are a couple teams at the top, but it is amazing how many other squads are all fighting for the remaining playoff spots and still routinely taking down whoever is at the top." Garrett Baker, featured columnist for Bleacher Report said.