What Wildcats missed over the summer
After leaving Normal West on May 23rd last year, many students didn't think about school once. I get it, school wears students out, but while they might have been at home or on vacation, the school was still busy with activities. Just in case students were unaware, here are some of the things that Wildcats were doing this summer.
Right here in the building, while office and guidance staff were still wrapping up the year, athletes were busy with their summer schedules. The boys basketball team, soccer teams, and the cheerleaders all held camps for kids in the community.
Football may not have included young kids, but that is most likely because they were busy preparing in summer workouts to get ready for the quickly approaching season of games.
Everyone wanted to be on the soccer team when they took a trip to Jamaica. They played in games, met locals, traveled the island, and of course ventured to the beaches the island has to offer.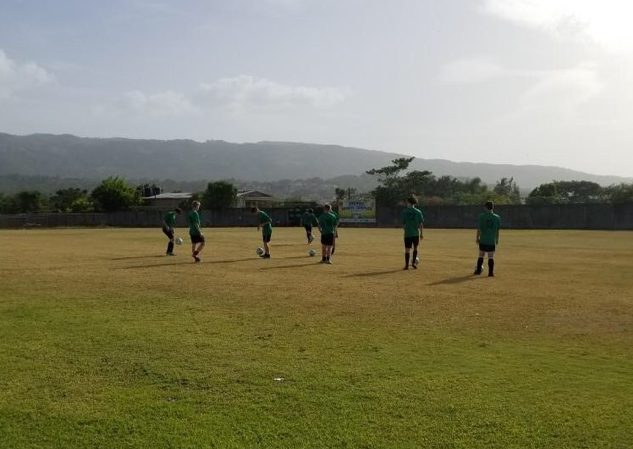 Although the tennis team didn't get to go on a big trip, they have a new tennis court to look forward to. Installed over several weeks, these courts were a long time coming and something our school can use with pride.
But this summer wasn't all about sports, our resident singer/songwriter, Leah Grehan, played several performances this summer. You might have even seen her performing in Uptown Circle this summer.
This was also a summer of conferences as FCCLA and FFA both went to conferences. FCCLA when to the summer leadership conference and FFA went to the national conference. Last but certainly not least, West's very own speech team competed at Nationals this summer.
FCCLA kept busy by monitoring the school garden. Zucchini, peppers, Tomatoes, kale, green beans, cabbage, and herbs were all under the care of FCCLA members who may or may not have really not known how to garden before this summer.
Anyone walking or driving past West couldn't have missed our marching band getting ready for the upcoming season. With long, hot practices, the band prepared material for football games, the halftime music performance, and competitions. West's band also dealt with the changing environment as NCWHS and NCHS bands combined this summer so they could compete as one school.
Inside and outside the building, down the road or out of town, Wildcats were moving and changing this past summer. On August 16th, as we all came back we realized that, yes, school was back in session, but for many students, it never really ended.