Normal West considers grant spending options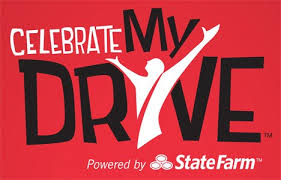 In November, Normal West placed in the top 10 in the State Farm Celebrate My Drive Competition and was awarded a $100,000 grant for pledging to drive 2n2, two hands on the wheel and two eyes on the road.
 When Normal West first won the grant, students were rewarded with pizza in their eighth hour classes and then was required to give $22,000 of that reward to safe driver education , but there have been no further purchases . Teachers and administrators at Normal West are currently exploring the options of how the rest of the money ($78,000) should be spent to better the school.
 Since the money is to be used to improve the school, the students' opinions are highly valued, teachers have been asking their classes to get the students ideas. A few popular ideas are:
 ACT
This year juniors will no longer be provided with a free ACT at Normal West due to insufficient state funds. Juniors will need to sign up on their own to take the test at various locations. Junior Alexis Bruun stated, "I feel like it's a little unfair that we won't get the same experience that the junior's before us got. I wish that we could have got a free trial on the ACT too, just to know what it's like. Most of us go in blindly to take it the first time, and end up retaking it multiple times."
 Outdoor LED sign
Junior Connor Turner suggested that the school upgrades the announcement sign at the entrance of the school. By using a portion of the grant money to buy an outdoor LED sign it eliminates the task of manually changing the letters on the board to put up a new message. The sign is used to inform people of upcoming sporting events, concerts, finals schedules, and even inspirational quotes.
 Technology
This past year (2015) Normal West implemented the "bring your own device" program where students either rent a laptop from the school or bring their own laptop or tablet from home to use in school. Even with students using their own devices, there are still classes that use the computer labs, which have broken keyboards and mouses. Both students and teachers would benefit if a portion of the grant should go towards fixing some of the broken technology around the school. Junior Alaycia Hickman stated, "Almost every time I go to the computer lab to type up a paper I get a computer that doesn't want to turn on, or won't print my paper, etc. It gets annoying after a while."
Microsoft
Although students having laptops is convenient for students to get work done faster, the school-issued laptops lack Microsoft applications which students commonly use in addition to the Google Drive. Junior Ana Marin stated, "On the Unit 5 school laptops there is no Microsoft products, they have us going through a website to access a more restricted version of Word, Excel, and Powerpoint. At first I thought it was working fine then I tried to go back and look at my work, but the program doesn't properly save anything. I think the school should stop being cheap and need to spring for a Microsoft license to put it on all the school computers."
 Administrators, teachers, and students still have yet to decide on what the grant money will go towards. The more students to give their input, the more their voices are heard by administrators.