Wildcats react to war in Ukraine
The Normal West Paw Print staff reached out to students and staff to get their thoughts on the conflict that is taking place in Ukraine with the Russian invasion and what they know about it.  These were some of the responses.
Tanner Cupples (12) – "I guess I can really say that I know that there are tensions rising between Ukraine and Russia because Ukraine wants to join NATO and Russia does not want that".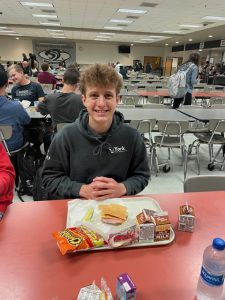 Cam Tabor (12)- "Russia is more or less trying to rebuild the Soviet Union, well it isn't technically doing that but they are trying to create an empire and Putin is gas-lighting others who are in turn gas-lighting him. And then also Russia is creating problems because they are land-locking Ukraine".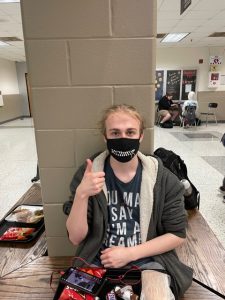 Drake Gibbs (12) – "All I really know is that there is conflict over there, and that Russia didn't really think that Ukraine would be able to fight as hard as they are right now, and then at the same time Russia is running out of resources and doing things like using outdated tech, and recruiting retired soldiers. They are also not doing too good at holding airspace (Russia)".
"I think that a lot of the war is being discussed over with different faculty members and teachers behind the scenes. Social Studies teachers especially do a good job of talking about war with other countries. We have had guest speakers come in before to spread some information about situations such as this in the past which has been helpful. Over all I think we can always do better, but we have done a decent job thus far of sharing the information that we can."  – Mr. Glen Peterson (social studies teacher)
"I just feel that it's kind of rude of us to not try our best to help them while they need it because I know basically nothing about the war." – Sophie Kurdys(12)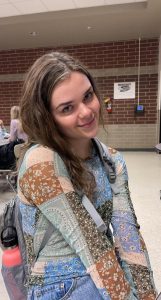 "I don't know much if anything about the war and I know it's affecting others so I wish I could know more. I don't think it needs to be much of the class period just info during the beginning to let us know what's going on." -Lauren Nord (12)
"I wish I knew more about it because I feel bad that we know nothing and tons and tons of people are either hurt or dying there. Plus some of them are homeless and we are just going through every day life." – Megan Williams (12)
Diegra Liomi (12) – "Russia and Ukraine were both in the soviet union pre-WW2, but then split up after WW2. Now Ukraine wants independence and Russia doesn't want that at all. The United States, however, wants to support Ukraine, but is really limited because the threat of nuclear war is so great."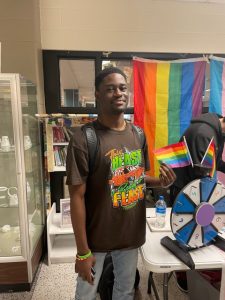 "I wish I knew more, but I couldn't even tell you how it's affecting me because I don't know much about it." – Lilian Lay(12)