Dennis Hastert gets 15 months in hush money case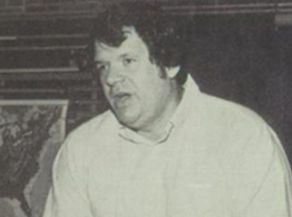 Former House Speaker Dennis Hastert  was sentenced to 15 months in prison and ordered to pay $250,000 to a victims' fund in a hush money case that revealed he was being accused of sexually abusing young boys as a teacher in Illinois.
He was also sentenced to two years of supervised released once he finishes his prison term.
Hastert admitted to "mistreating" some boys when he was a coach for the Yorkville High School wrestling team.
"They looked to me, and I took advantage of them," Hastert said as he awaited his sentencing after pleading guilty last fall to breaking federal banking laws in a hush-money case. "I apologize to the court and to the people of the United States."
In two separate cases, Hastert massaged one boy each in a locker room and performed unspecified sexual acts on them, prosecutors allege.
In another instance, he allegedly massaged a boy's groin area and singled him out to stay in his hotel room during a wrestling camp.
Another accuser said Hastert touched him inappropriately in a "very weird" way while he was a student, prosecutors said.
A victim, Scott Cross testified, saying, "As a 17-year- old boy, I was devastated. I felt intense pain, shame, and guilt."
Hastert then said, "I don't remember doing that, but I accept his statement."
Hastert payed one of his victims to keep quiet about the whole thing. The victim, who stated anonymous, that he was promised $3.5 million.
"It's so scary that his happened, even though long ago, still somewhat close to home. Usually I only see this kind of stuff on Lifetime TV shows, it's very surreal that it happened in the state that I've lived in all my life." Taylor Moriarity (12) commented.
From 1999 to 2007, he was Speaker of the House. During which time, he called on lawmakers to put repeat child molesters in a jail for the rest of their lives.
Moriarity added, "Well, you practice what you preach, I guess. He got what he deserved."