Apple hopes to revolutionize hearing aids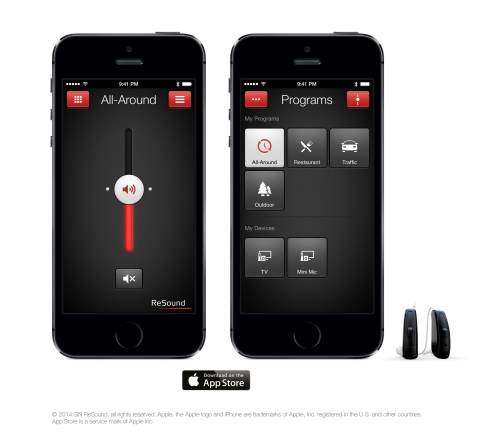 Danish hearing aid company, GN ReSound, and Apple announced a new hearing aid that is compatible with the iPhone, iPad and iPod Touch that they have been working on for almost two years.
It's called LiNX, it syncs wirelessly with current Apple devices and takes advantage of iOS 7's accessibility options. Phone calls, FaceTime chats, music, movies, GPS can be streamed directly through a small earpiece.
A feature called Live Listen turns an iOS device into a microphone. If someone's in a loud area and wants to focus on a single voice they can pick it up from the smartphone's mic and send it to their ears.
The LiNX can also directly pick up voice calls, meaning that instead of a listening to phone calls through a phone speaker, the conversation can be heard through the device.
But they are still like normal hearing aids, customers have to have their hearing tested and be fitted for the devices by an audiologist. The cost should be around $3000 for this new hearing aid.
"Right now, people wait about eight years on average between the time they think they have a hearing problem and when they see someone about it," audiologist Dr. Ken Smith told CNN.
More than 36 million people in the U.S. have some hearing loss and only one out of five who need a hearing aid have one according to The National Institute on Deafness and Other Communication Disorders.
        Nobody needs an iPhone, yet as of November of last year, Apple sold over 420 million.        However ironic, there is a significant difference between owning an iPhone and owning a hearing aid: social implications.  Owning an iPhone has little effect on one's social standing, but hearing aids, for children especially, can draw unwanted attention from peers.
While some refuse hearing aids for cosmetic reasons, for others hearing implants can be detrimental to self-confidence.  But with the arrival of this new, tech-savvy hearing aid, audiologists hope that more and more people who may be insecure about their hearing disorders may be more likely to get the care, and implants, that they need.
        Lyssa Dougan (10) who has worn hearing implants ever since she was young, agrees that this is a good way to encourage people with hearing issues. "I don't think it's something anyone should be ashamed about," she said, "and if this new technology helps someone get the confidence they need, I think it's great."
Brock Wagehoft (11), also voiced his opinion on the subject. "I think that it's a really interesting component that could change the deaf community."