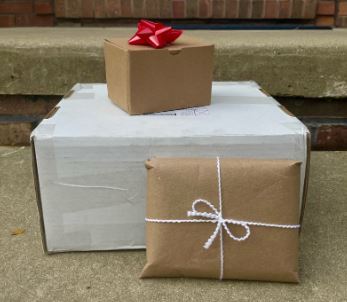 This year, the USPS prepared for the holiday season by implementing new shipping plans. 
The biggest change with these plans is there will be no peak or demand surcharges. This decision provides customers with better predictability in pricing during the busiest shipping period of the year.
     To make the holiday season even more convenient, USPS is also introducing a new shipping service known as USPS Ground Advantage, a service designed to offer a simple, reliable, and affordable way to send packages, with guaranteed delivery between 2-5 business days.
      USPS's reach covers 165 million addresses across the nation, spanning every state, city, and town, including U.S. territories. The international reach extends to over 180 countries. 
With these new changes, USPS will continue to strive to provide customers with an array of cost-effective and convenient shipping services that will allow people to get prepared for this year's holiday season. 
Where is your favorite place to buy your Holiday gifts?
Sorry, there was an error loading this poll.