FCCLA strives for success at Normal West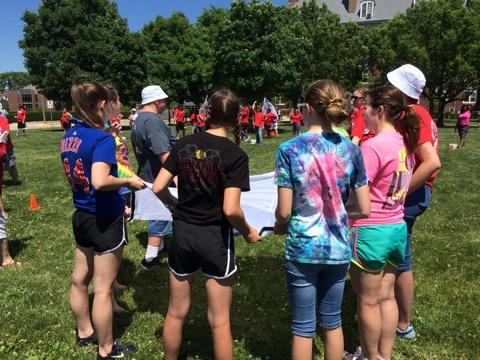 Family, Career, and Community Leaders of America, also known as FCCLA, is a student led organization that is associated with the FCS, or the Family and Consumer Sciences, department.
FCCLA's mission is to promote personal growth and leadership development through Family, and Consumer Science education. Focusing on the multiple roles of family member, wage earner and community leader, members develop skills for life through: character development, creative and critical thinking, interpersonal communication, practical knowledge, and career preparation, according to the FCCLA website.
There are over 200,000 students participating in 7,000 chapters all across the United States, making FCCLA the second largest student led organization.
"It's a great club that builds communication and teamwork skills that will help in many different careers," said Danica Haney, senior and president of FCCLA. "It's amazing that it is student led and we come up with the ideas and carry them out as well."
FCCLA is endorsed by the American Association (AAFCS), Office of Vocational and Adult Education (OVAE), and National Association of Secondary School Principals (NASSP), which means when involved with FCCLA these are also involved.
As community leaders, FCCLA members are involved with various charities for community service projects. The charities include Feed The Children and The American Cancer Society.
"FCCLA is a good foundation for a healthy, responsible, and productive life no matter where you want to go," said Mrs. Barb Bush, the FCS department chair. "It's awesome to see kids getting involved in such small ways that result in greater outcomes."
Throughout the year students are given opportunities to go to conferences, including summer leadership camps held at University of Illinois, Champaign-Urbana, a conference called Ignite which is held in Springfield, and other conferences that are held throughout the state of Illinois and some throughout the country.
At the Summer Leadership Camp, students from Normal West got the chance to pair up with students from schools all across Illinois, and learn how to lead a group, communicate, and support each other as a group. The camp consisted of team building which included the FCCLA olympics, three guest speakers, and various challenges and movies.
FCCLA meets every Tuesday after school from 3:30 to 4:30 in room 215.