Color Splash 5k run to support FMP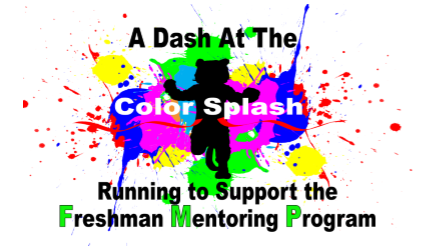 On Saturday April 30th, Normal West will be hosting it's first ever 5k color run to support FMP. This event is open to all, not just Normal West students.
So what is a color run? A color run is an event where throughout your run someone at any random moment will throw color at you as you run by; by the end of the race you are covered in multiple different colors, as if you were a tied dyed shirt. These runs are very popular in Peoria and Chicago, this is the first color run to happen here in Bloomington/Normal.
This all started when Normal West senior, Hailey Wickenhauser, approached FMP advisor Mr. Klokkenga about having a color run to raise money for FMP.
"With the budget issues in the state of Illinois, we wanted to make sure that FMP would be a continual part of West culture and part of the day to day things so we brained stormed different ideas and Hailey Wickenhauser came up with the idea of having a color run," said Mr. Klokkenga. "All of the proceeds from registration and buying a t-shirt and different things will go towards the different things we do for FMP."
FMP is the Freshmen Mentoring Program here at Normal West. The program pairs groups of freshmen with upperclassmen mentors during homeroom to help make the transition from middle school to high school easier.
Not many have heard about the event because it just made announcements this week; but people have become more interested in participating as news spread. Normal West junior Summer Crowner said she wants to participate because she has always wanted to participate in one:
"I am very interested," said Crowner. "I've always wanted to participate in the ones in Chicago but I could never get there and I am not the most experienced runner; so I'm happy this isn't a timed event. I hope this event will be successful, so maybe there will be more in the future."
People wishing to participate in the run need to be signed up by April 8th to be guaranteed a t-shirt, color pack, and water bottle, but anyone can register up to the day of the run. The run will start at 8:30 and will be held in waves; starting with the experienced runners and ending with the walkers. As of right now the event isn't a timed race, but that might change; Mr. Klokkenga and Hailey Wickenhauser are working out the details.
If you want to help support the FMP program, come out and participate in the first ever Normal West Color Splash 5k run!