Seeing Mardi Gras differently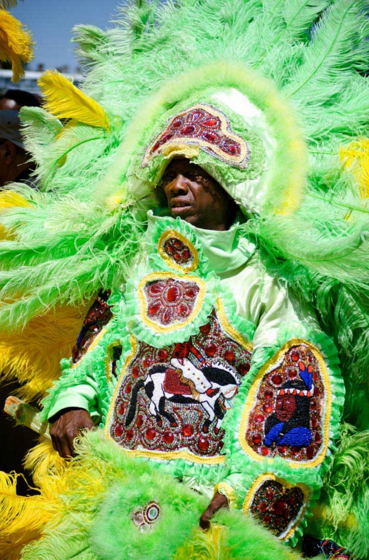 Mardi Gras was just celebrated for the 2016 year, last Tuesday, February 9. After just returning from a trip to New Orleans to celebrate, I began thinking about the history and tradition of the celebration.
"Going to Mardi Gras is fun," comments Derek Bridges, a long time New Orleans resident, "But knowing the history, knowing where it all came from, that's important too."
Mardi Gras can be traced back to Medieval Europe, where they had smaller festivals that could be connected to the Mardi Gras known today.
In 1704, in Mobile Alabama, what could be considered the first Mardi Gras krewe was created. A Mardi Krewe as known today is an organization that will ride in the parade and host a ball at the end of the night. In Mobile they established a secret society called Masque de la Mobile which lasted for five years. 1710 hosted the first parade there in Mobile.
New Orleans was founded in 1718, and by the 1730s Mardi Gras was celebrated all over the city. The traditional Mardi Gras ball was established in the early 1740s when the mayor at the time created elegant society balls during this time of year.
Parades began in the 1830s when processions were held down the street where masked riders on horseback rode through the streets of New Orleans.
Beads and other things thrown from the floats, are known as throws. The earliest accounts of "throws" can be traced to 1870 with the second Mardi Gras krewe.
Today, krewes have turned into private societies, where you have to become a member. The krewes ride floats down the different parade routes throwing different beads and other objects to the onlookers.
Mardi Gras now has several famous krewes, such as "Zulu" a krewe completely comprised of African-Americans and one of Mardi Gras' oldest krewes. "Bacchus" is one of the oldest krewes, and always features a national celebrity as their grand marshal.
When thinking of Mardi Gras today, most people picture a lot of public drunkenness and indecent exposure, and while that may still have a small part in the festival, Mardi Gras has transformed into much more of a family friendly holiday than most people realize.
When I was getting ready to go on my most recent trip to Mardi Gras, I was letting most of my teachers know that I would be gone so that I could get work to make up. When they found out I was going to Mardi Gras, many of the them were surprised.
In their defense, they were probably picturing a very different scene from  the one I actually experienced. In their mind, Mardi Gras is a celebration of being drunk and flashing the floats to get beads.
While there is quite a bit of drinking associated with Mardi Gras for many people, and if you went to certain places in the French Quarter you could probably find someone lifting up their shirt to get the beads they wanted, Mardi Gras has actually evolved into a family event, which the average person would have no trouble taking their children to.
I watched most of the parades from a place on Saint Charles Avenue, and there were children everywhere. In addition to catching beads being thrown from the floats, you might catch a headband, sunglasses, or a stuffed animal.
I'm sure that if I had never been to Mardi Gras before, my thoughts on it would be relatively similar to the incorrect perceptions that I described above. Without being there, or someone specifically telling you that it's different, all the signs point in the direction that it's not something you would ever want to take your family to.
The only way to change this perception of Mardi Gras, is to spread the word: less of a college spring break destination, more of a fun family tailgate for everyone to enjoy.
Next year's Mardi Gras will be held on February 28, 2017.