West senior, dog compete at Westminster Kennel Club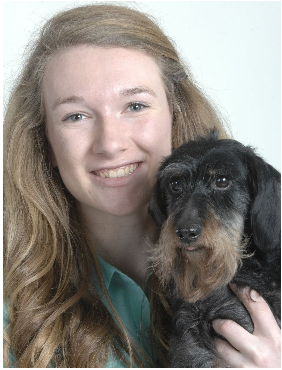 Normal West senior Casey Engelhorn had the time of her life, along with her dog, Robert, competing at the Westminster Kennel Club in New York on February 15.
According to westminsterkennelclub.org, the "Junior Showmanship competition is for children ages 9-18. At Westminster, Junior Showmanship is a limited class for Juniors who have met certain competitive requirements."
"In order to qualify for Westminster I had to win seven best handlers in show and having seven class wins at shows," said Engelhorn. The Westminster Kennel Club is the highest honor and most difficult to qualify for. This show is for the best of the best.
When Casey was asked how many dog shows she has participated in she said, "I showed 40 weeks in 2015 and several more in previous years." However, this one was a little different, it is free to enter the show, however Engelhorn commented, "it cost about 6000 dollars to travel and stay in New York City."
Prior to leaving Casey stated, "I'm looking forward to seeing all the sights of New York as well as competing at the same place as many of the best performers have performed at Madison Square Gardens."
Casey showed at 2:15 EST on Monday and could be seen on USA network.