Best Buddies program flourishes at West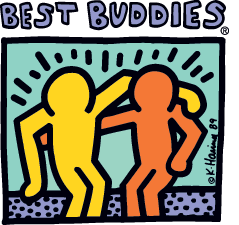 The 2015-2016 school year marks Normal West's second year of having the Best Buddies Program. The national organization was founded 2011 and has made its way into middle schools, high schools and even some colleges nationally.
Best Buddies is a non-profit organization that pairs students with other students that have special needs, such as an intellectual or developmental disability, creating a friendship between the two. The students and their buddies meet at least once a week to participate in fun activities together. West senior Jonah Gerber said, "Whether the activities are going to a football game or going to a movie, we always have a blast."
Normal West began the program mid-semester last year and the students have loved the program so far. "I have been thinking about being a special ed teacher for a while now and this program has helped me learn what all it takes to be able to succeed in that career area. I also love just spending time with the wonderful people that are involved in the program. These are some of the most sweetest and caring people that you will meet and I am so lucky to have been a part of it," stated Normal West senior Allison Denson. 
Last year, very few students were aware that this program was available at Normal West and since the start of the new year, more and more students have decided to sign up to be apart of this great opportunity. 
For more information about the program visit www.bestbuddies.org or the guidance office at Normal West for an events calendar.