Unit 5 school hours being discussed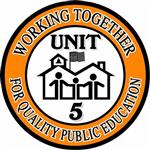 Unit 5 has recently been highly focused on saving money, and changing school hours may save money in the transportation department. As of right now, elementary school (grades K-5) is in session from 8:45 am-3.30 pm, junior high school (grades 6-8) is 7:45 am- 3:00 pm, and high school (grades 9-12) is 7:15 am- 2:30 pm.
With the current and staggered start times, there are three tiers of bus schedules. Consolidating the routes may be a solution, having elementary and junior high buses run together, with the high school buses running later.
Unit 5 Superintendent Dr. Mark Daniel spoke about the rumor of school start times: "There is legitimacy to that rumor. There is a strategic planning process going on right now. Transportation is driven by start times and stop times. We're taking into strong consideration the reasons and research regarding high school students in regards to biorhythm and sleeping patterns. We want students to maximize learning so why would we not want to have an environment that maximizes the ability to learn?"
Over the last few years, the talk of school hours has sparked people's interest towards the study of the teenage brain. According to the National Sleep Foundation, it is essential for teenagers to get no less than 8 hours of sleep every night, although it is recommended to get about 9.5 hours.
With many students participating in extra curricular activities, many find themselves not going to sleep until close to midnight. Knowing that teenagers on average get 6.5-7 hours of sleep every night is disturbing to most people.
In 2014 the National Sleep Foundation teamed up with U.S. Representative Zoe Lofgren to urge the creation of legislative acts that address the  connection between  school start times and teenager's overall health, performance in school, and willingness to learn.
Inside the walls of Normal West High School, many have strong opinions regarding this topic. Junior Eanna Moss argued, "Our high school hours need to be changed due to the fact that teenager's brains can't function that early in the morning. Now that I have a job, like many other students, I get home late and have to do my homework. I'm usually not in bed until super late, then I'll be back up at 5:30 am."
No final decisions have been made yet by Unit 5 regarding school hours. Although, Dr. Daniel concluded the interview by stating that the, "Bottom line is we have to have a way of safe transportation that is timely and within budget. We are hoping to have a final decision by March."