Cole Bennett exposing underground rap artists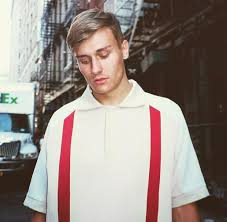 The underground rap industry is a unique industry. With all the passion, hard work and energy put into the music, it's a shame some artists stay underground. Filmmakers such as Cole Bennett are helping push these artists out into the spotlight.
Cole Bennett is an extremely successful filmmaker and entrepreneur based in Chicago. For being only 21, his achievements are beyond great. His passion came to him while making amatuar music videos with his friends back in his high school multimedia class. His senior year of high school, Bennett made his website known as "Lyrical Lemonade". He would write 5-10 articles a day on local hip-hop artists, along with posting his music videos on the site. After enrolling in Chicago's Depaul University in 2014, he eventually expanded Lyrical Lemonade into a music promotion and event coordination company, along with the blog.
Lyrical lemonade didn't stop there, and doesn't plan to either. It has expanded into a successful clothing brand and there has been talk of Bennett making moves for a beverage company (lemonade).
Cole Bennett has worked with many big names in the hip-hop industry, some of which he helped gain popularity. Popular names he has worked with include Soulja Boy, Riff Raff and Migos (according to Chicagoreader). Some of hip-hop's "rising stars" that he has worked with are Lil Pump, Ski Mask The Slump God, Famous Dex and Smokepurpp.
Bennett has interviewed many artists, but he himself is often interviewed for his work. He has made it on really well-known sites and magazines like RollingStone and XXL. Bennett's success so far has been groundbreaking; he manages to help so many artists gain loyal fanbases and see a real future while his shines just as bright.
In an interview with Bennett on Pidgeonsandplanes.com he said, "I was in New York a couple weeks ago, visiting with some labels, and they told me they were keeping an eye on my channel because we were breaking new artists on there. That was crazy to hear."
Sophomore Demetrius Turrentine said, "I appreciate Cole Bennett's course on bringing up underground rappers to a more-known level."
Jordan Wehmeier (10) explained, "I think it's cool that he's helping these artists have a chance in the industry."
Bennett continues to throw shows and festivals with the artists he loves. Even after flying to L.A., New York, the Dominican Republic and many other places to film, he continues to represent his love for Chicago. As he says in the Lyrical Lemonade Twitter bio, "global now, chicago forever."