Director Tarantino gets directive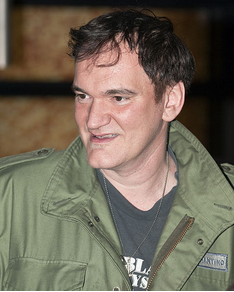 Quentin Tarantino: Director, actor, and police protester? The Tennessee born director spoke at a rally against police brutality, also protesting against police in general. Tarantino was reported to be "slamming cops", according to Los Angeles Police Protective League president Craig Lally.
Tarantino has always been a violent director when it came to his movies, and he hasn't been afraid to experiment with racial flicks, either. In Inglourious Basterds, there is a moment where Colonel Hans has a swastika carved into his forehead, and ear cut off in Reservoir Dogs. He's never been shy to push the envelope with violence. Django Unchained is a racial movie, dealing with slavery, etc. He's always slammed authority in his movies, or found a way to make his movies as violent as they are.
Tarantino said to a group of protesters, "When I see murders, I do not stand by, I have to call a murder a murder and I have to call the murderers the murderers". The event was organized by a group called #RiseUpOctober, which cites the deaths of Michael Brown, Tamir Rice, Freddie Grey, and Eric Garner, as lives "stolen by police".
The NYPD said Tarantino's comments are dehumanizing, and that their "legitimate actions could be falsely portrayed as thuggery".
"We fully support constructive dialogue about how police interact with citizens. But there is no place for inflammatory rhetoric that makes police officers even bigger targets than we already are," Craig Lally, president of the Los Angeles Police Protective League, said in a statement Tuesday.
The NYPD have been trying to boycott Tarantino's movies. There are not happy with his actions at the rally. They know Tarantino is entitled to his opinion, but to an extent. Isn't that defeating the purpose of freedom of speech? Our first amendment.
As well as the NYPD, the LAPD and the Philadelphia Police have also joined to boycott Tarantino's movies.