Winning big at the 2014 People's Choice Awards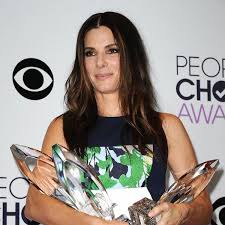 The 2014 People's Choice Awards was January 8th on a Wednesday night, celebrities waited anxiously to see if their fan base gave them the awards they deserved.
The night was filled with celebrities and a lot of votes. The award show was held in the Nokia Theater in Los Angeles, California.  Beth Behrs and Kate Dennings were the two hosts of the night. They both star in CBS sitcom "2 Broke Girls".
" The People's Choice Awards are always fun to watch because people like me voted on these celebrities. It's interesting to hear who wins, because you know that they have the best fans!" Brittany Ross (11), said when asked what she liked the most about the award show.
The show brought in 700 million votes in total, with 58 categories. Ranging from favorite TV comedy to favorite daytime TV host. "All the categories were kind of overwhelming and there were so many people to vote for, but I'm happy that the people who did win won. They defiantly deserve it." Sara Fuller (11) commented when told about the voting.
The big winners of the night were Justin Timberlake and Sandra Bullock. Timberlake won three awards out of four nominations, mainly for his music. He won favorite male artist, favorite R&B artist and favorite album, "The 20/20 Experience". However, he didn't receive the award for favorite pop artist, which was won by Brittney Spears.
Sandra Bullock was defiantly a fan favorite; winning four awards that night and has been in tabloids everywhere. Bullock won favorite dramatic movie actress, favorite movie actress, favorite comedic movie actress and favorite movie duo with "Gravity" co-staring George Clooney. "Sandra Bullock is an amazing actress. She is in so many movies, and they are all fantastic! Her hard work has paid off!" Sarah Filosa (11) said when asked to comment on her thoughts about Bullock's night of wins.
Sara Barilles, One Republic and Brad Paisley all performed at the award show.